Fish + Plants = AQUAPONICS
Better late than never...but we finally got a blog up and running about our aquaponics system. Probably because it is summer and we have a bit of relief from our daily obligations.

Our surviving 3 channel catfish are going strong even with the brutal Texas heat.

Citronella looking a little sad and suffering from the greenhouse effect inside our beautiful greenhouse (built by our very own Crockett HS construction students!).
Powered by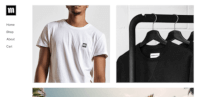 Create your own unique website with customizable templates.