Who Are we???
Christine de la Torre
is a 4th year teacher at David Crockett High School, located is South Austin. She is a chemist who turned to teaching high school chemistry. She started the aquaponics project after attending the 2014 High Schools that Work (HSTW) conference in Nashville, TN. Ever since then she has enjoyed using it as a teaching tool for her chemistry classes. She is constantly scheming up new plans for the courtyard that lies just beyond her classroom door.
Duane Lardon
is a 4th year teacher at David Crockett High School as well as teaching at Austin Community College. With 40+ years of residential construction experience, he now teaches his trade to high schoolers at the Construction Technology teacher. Duane also attended the 2014 HSTW conference and is truly the driving force of the project.
2 time recipient of the Bright Green Future Grant from the City of Austin's Department of Sustainability
The project is featured on the Central Texas Gardener on PBS
Presented at the 2016 HSTW conference in Louisville, KY about cross-curricular projects with aquaponics
Powered by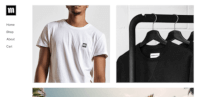 Create your own unique website with customizable templates.